commercial cleaning & janitorial services
Coronavirus (Covid-19) Resource Center
At Connclean, the safety of our team members, our clients, and the public is always of primary importance in everything that we do. In light of the fluid situation regarding COVID-19, we remain vigilant in monitoring the most up-to-date safety, infection control and cleaning protocols recommended by global experts, including the Centers for Disease Control and Prevention (CDC), the World Health Organization (WHO), the Occupational Safety and Health Administration (OSHA) to ensure the appropriate information is shared and the needs are met of clients and team members.
How we clean and maintain facilities will never be the same after the COVID-19 outbreak and with all the uncertainties created by it, we understand you're facing many difficult decisions. There is a heightened sense of scrutiny for demonstrating that you are doing your part to provide clean, healthy, and safe environments.
People will remember how you respond in times of crisis and the time to build trust is now. One of the best ways to protect your facilities and their occupants is with enhanced cleaning. Connclean has a dedicated team of experts focused specifically on the facility needs of your industry.
Specifically developed and continually updated to reflect CDC guidelines, our Enhanced Cleaning offers an effective strategy to help prevent exposures and curb the spread of pathogens by following thorough disinfectant procedures.
Whether or not you have had confirmed cases of COVID-19 in your facilities, you can put protective and preventive measures into place now. Reach out to us to learn more. We're here to help.
PREVENTION OF COVID-19
According to the CDC, there is currently no vaccine to prevent COVID-19. However, we all play a role in helping to prevent the spread of viruses. The CDC recommends everyday preventive actions to help prevent the spread of any respiratory disease – be it COVID-19 or the flu – including:
Avoid close contact with people who are sick.
Stay home when you are sick.
Cover your cough or sneeze with a tissue, then throw the tissue in the trash.
Clean and disinfect frequently touched objects and surfaces using a regular household cleaning spray or wipe.
Wash your hands often with soap and water for at least 20 seconds, especially after going to the bathroom; before eating; and after blowing your nose, coughing or sneezing. If soap and water are not readily available, use an alcohol-based hand sanitizer with at least 60% alcohol. Always wash hands with soap and water if hands are visibly dirty.
​
HELP PROTECT YOUR FACILITY AND OCCUPANTS
3 WAYS WE CAN HELP FIGHT COVID 19
Hygiene and Safety Products
While prevention is key to the spread of any virus, there are products we can provide beyond general cleaners as part of your regular cleaning service for building entrances, commonly used areas, high-touch surfaces or in specialized applications.*

*Based on availability
Using Enhanced Methods and Disinfectants
Switching from all-purpose or general cleaners to EPA-registered disinfectants will help prevent the spread of pathogens while following strict disinfection procedures. ConnClean uses disinfecting procedures for high touch surfaces.
Increased Service Frequency
Increased frequency of cleaning with disinfectants in high traffic areas is an additional measure you can take to help protect your facility and occupants. ConnClean will partner with you to understand traffic patterns and occupancy levels to determine your specific needs.
Outside of the healthcare context and other special settings, in areas where people with confirmed or suspected COVID-19 have visited, CDC recommends the cleaning of visibly dirty surfaces followed by disinfection. For offices and other facilities where people are not housed overnight, CDC recommends that:
Areas used by ill persons be closed off, doors and windows be opened and, if possible, cleaning and disinfection not occur for up to 24 hours.
Cleaning staff clean and disinfect all areas (e.g., offices, bathrooms, and common areas) used by the ill persons, focusing especially on frequently touched surfaces.
Disinfection occurs with most common EPA-registered disinfectants, diluted bleach solutions (if appropriate for the surface), or alcohol solutions with at least 70 percent alcohol. Porous surfaces should be disinfected with products with EPA-approved emerging viral pathogens claims.
WHAT IS REMEDIATION 
What we do after a confirmed or suspected coronavirus disease (COVID-19)
To many, biohazard remediation sounds like standard cleaning. In reality, the two services couldn't be more different. Biohazard remediation refers to the removal, cleaning, and disinfection of blood, bodily fluids, and other potentially harmful pathogens in affected areas after a death, accident, or communicable disease outbreak. Because of the high exposure risk to pathogens, biohazard remediation is a specialty service that requires proper training, equipment, certification, and licensing.
​
ConnClean has designed a 3-step remediation process and developed a line of cleaning agents to protect the health and safety of our customers and their property. We have adhered to the highest standards in biohazard remediation to ensure that our customers and employees are fully protected. We stand by our work with a 100% Customer Satisfaction Guarantee. We are diligent and thorough because we understand that the health and safety of you and your family are on the line. Contact us at 203-278-5400 for immediate coronavirus cleaning and disinfection.
Disclaimer
Though ConnClean follows protocol promulgated by the Center for Disease Control Prevention, there is no testing that exists to ensure total elimination of the coronavirus. ConnClean guarantees that its cleaning protocol curbs the spread and threat of coronavirus. However, it cannot guarantee with 100% certainty the total eradication of it.
3-STEP REMEDIATION PROCESS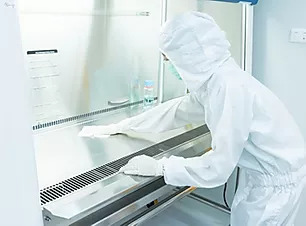 STEP 1 : REMOVE
We remove all visible traces of pathogens and biological materials from all the affected areas. This is the most dangerous step of the remediation process.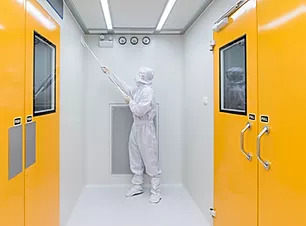 STEP 2 : DISINFECT
After removal, we clean, disinfect, and deodorize affected surfaces using EPA-rated disinfectants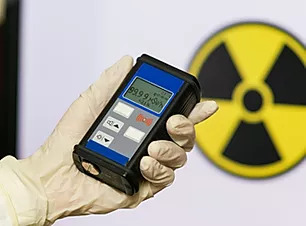 STEP 3 : VERIFY
Upon completion, we use adenosine triphosphate (ATP) testing technology to guarantee hospital-level standards of disinfection.
Find out how ConnClean can help you with COVID-19